Musician, recording artist, musical adventurer & producer
Welcome to my website -- David Colin Burt. I am a veteran guitar player, writer and producer. Have a look around and enjoy.   

MUSIC NOTE: Please scroll to the bottom of the page to play or stop the site-wide music player. 
 
Over the years, I've worked with scores of bands and solo artists.  Here are three notable recording groups that I have been a member of: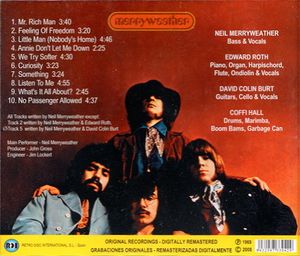 (1) Capitol recording artists Merryweather with the wonderfully expressive bassist, guitarist, singer, songwriter, painter, sculptor, graphic designer and all-round artist, Neil Merryweather … See Links for the story.

www.theneilmerryweather.com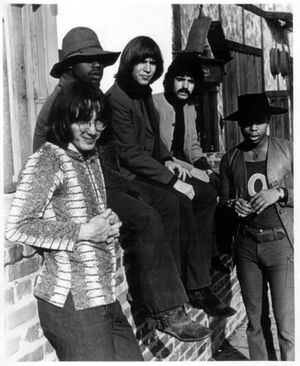 (2) Recording artists, Salt 'n Pepper (not to be confused with Salt and Peppa) with the extraordinary singer, narrator, songwriter, percussionist and all-round musical inspiration, Ricky James Matthews … See Links for the story.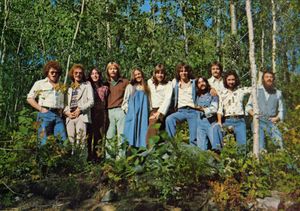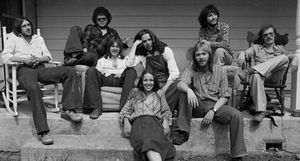 (3) A&M Canada recording artists CANO musique with the brilliant Francophone political and artistic visionary, singer, guitarist, songwriter, poet, actor, playwright, André Paiement … See Links for the story.
 
Five Current Projects:
 
(1) David Colin Burt music - solo project debut: Presently, I am embarking on some intriguing musical adventures in the company of a collection of noted guest artists from all genres of music! I am taking musical and lyrical influences from all around the world to write, compile and produce my dream album.

(2) Coming: "Merryweather: Word of Mouth, Eh" ...  A reunion of the lads who travelled south to LA, circa 1968, six of us in a car, 3 days of non stop travelling from Toronto to LA. Three or four months after we arrived in LA, we landed a record deal with Capitol Records and began rubbing shoulers with the stars. All kinds of stuff went right and went wrong.  We were all peaking over the mystic wall of rock'n'roll success -- chasing the elusive horizon!  I am currently writing the story about our epic journeys.  So, here we are in 2016 preparing to record a super jam akin to our original "Merryweather Word of Mouth" double record set of 1969, which included noted American and British guest artists. Now in 2016-17 we return to our roots in Canada to do a super jam in the same spirit as the original "Word of Mouth", recorded at Capitol Records in LA, California; however, this time around we will be joined by an all-Canadian cast of players.  So look out dear friends. Here comes "Merryweather: Word of Mouth, Eh".     
 
(3) Coming: Salt 'n Pepper archival research - Restoration of 1970-71 archival live recordings: This was a powerhouse band that followed the Merryweather band. Salt 'n Pepper lived and wrote together for a year in its California band-house in Encino, California. Singer, musician, Ricky James Matthews brought many interesting ideas to the table that the band members wrote and developed in collaboration, including Swahili music grooves, conceptual theatrical funk music, hot percussion ensembles, and so on - a beautiful archive of live recorded music, which has never been heard publicly and is now in the process of being restored, transferred and mastered. All of the members of Salt'n Pepper are on board. If all goes well with the handlers of the Rick James Estate, maybe the world will get to hear these wonderful archives. Fingers crossed, God willing and the cooperation of everyone involved across Canada and USA, we can do this.  dcb
 
(4) Coming: Biographies of the above adventures are already in the works by several writers, including my own first hand accounts, short stories and hopefully an ultimate screenplay for cinema. Regarding the Website itself: Over time, there will be a growing collection of demos, masters, stories, news, photos and links to go to.  The present selection of music at this site provides a taste of what I like to do, but there is so much more to come. I hope you enjoy the site.

(5) Coming: Southeast Asia fusion band.  I have recently been doing a lot of research in Southeast Asia, connecting with players, visiting temples, hearing and recording the music of the monks and the masters, recording the rustic folk music of the ox-cart drivers, and meeting and playing with musicians everywhere I go.  I recently played with 6 local bands in 4 cities and towns in Thailand. I have climbed mountains, visited jungle villages, met and recorded full bands of people with disabilities, blind bands, and found my way from the jungles to the big cities to meet and develop a friendship with these wonderfully gifted and artistically talented people. So, get ready for a musical treat in the not too distant future. 
 
… To share the candy with everyone is what this is all about. Have fun!